As the following table shows, SAF® technology has proven itself in the food, dairy and animal products industries for removing suspended solids from screened raw wastewater, with thickening of the recovered solids. Its application can be extended to any industry seeking to improve its solids recovery or water reclamation through a physical/chemical flotation process that offers a small footprint, low power consumption, reduced or eliminated chemical conditioning costs (i.e., coagulant/polymer demand), improved system reliability, and superior recovered solids handling characteristics.
Standard system features include an influent flow meter, dual compartment conditioning tank, coagulant metering pump, polymer activation system, Suspended Air® Emulsion Generator, ClearFloater™ Flotation Separator, dewatering conveyor, and process control panel. A pH sensor/controller and acid/base metering pumps can be supplied as an option.
To learn more about our Industrial Applications, see our downloads and specification table below.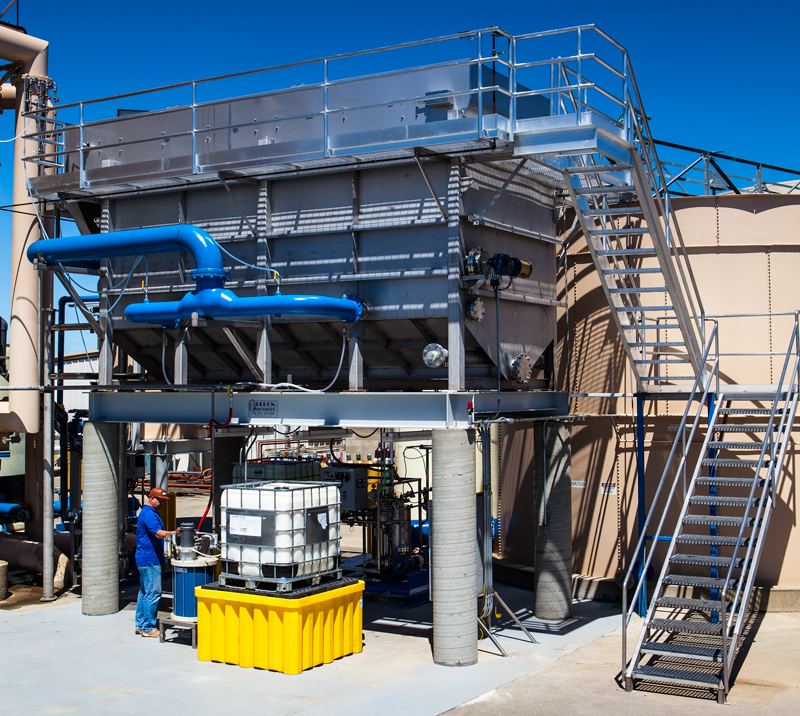 INDUSTRIAL APPLICATION DOWNLOADS
INDUSTRIAL TREATMENT APPLICATIONS
Location

Industry
Targeted Species
California
New York
Pennsylvania

Food Processor Wastewater
TSS, BOD, FOG
California
Iowa
Missouri

Tanker Washing Wastewater
TSS, BOD, FOG
California

Olive, Peach, and Tomato Process Wastewater
TSS, BOD
Arkansas
California
Georgia
Illinois
Kansas
Missouri
Nebraska
Pennsylvania

Meat Processor Wastewater
Tallow Recovery
Water Reclamation
TSS, BOD, Recovery of FOG
California
New York

Cheese Processing Wastewater
TSS, BOD, FOG
TSS = Total Suspended Solids BOD = Biological Oxygen Demand FOG = Fats, Oil, Grease
Have A Question?
We have knowledgeable sales engineers ready to answer your project inquiries.