SAF® Specifications and Products
Horsepower
SAF® System
Flow Capacity
Float
Area
SAF®
Feed
Pump
Solids
Pump
GPM
MGD
LPS
M3/D
BPD
Ft2
M2
CF25
50
0.072
3
273
1,714
5.0
0.5
2.3
1.0
1.0
CF50
125
0.180
8
681
4,286
10.0
0.9
2.3
2.0
2.0
CF125
350
0.504
22
1,908
12,000
17.0
1.6
4.0
10.0
2.0
CF250
700
1.008
44
3,816
24,000
35.0
3.3
6.3
15.0
3.0
CF500
1,400
2.016
88
7,631
48,000
72.0
6.7
9.0
20.0
3.0
CF1000
2,800
4.032
177
15,263
96,000
144.0
13.4
19.0
40.0
3.0
CF2000
6,000
8.640
379
32,706
205,714
300.0
27.9
29.5
80.0
5.0
CF3000
8,000
11.520
505
43,608
274,285
400.0
37.2
32.5
100.0
7.5
SAF® Generator Dimensions
SAF® Generator
Base Size
Height


w/ Cabinet

Height


w/o Cabinet

 
F8
30″ x 36 13/16″
72 1/8″
40″ 
F25
34″ x 34″
78″
44 1/8″ 
F50
46″ x 50 5/8″
76″
56 1/8″
F100
48″ x 68″
74″
65 1/8″
F200
54″ x 82″
77 1/2″
77 1/2″
F400
78″ x 96″
86 1/8″
86 1/8″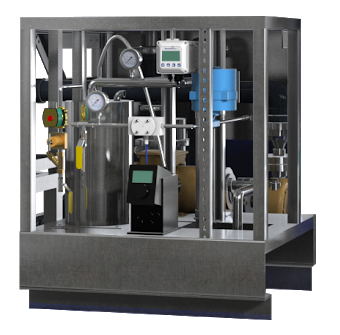 SAF® Generator
The SAF® Generator produces microbubble froth independently of the process stream. These bubbles resist coalescing for significantly higher surface area and lifespan. Due to surface tension advantage and electrostatic affinity, the microbubbles attract, attach, and encapsulate the particles.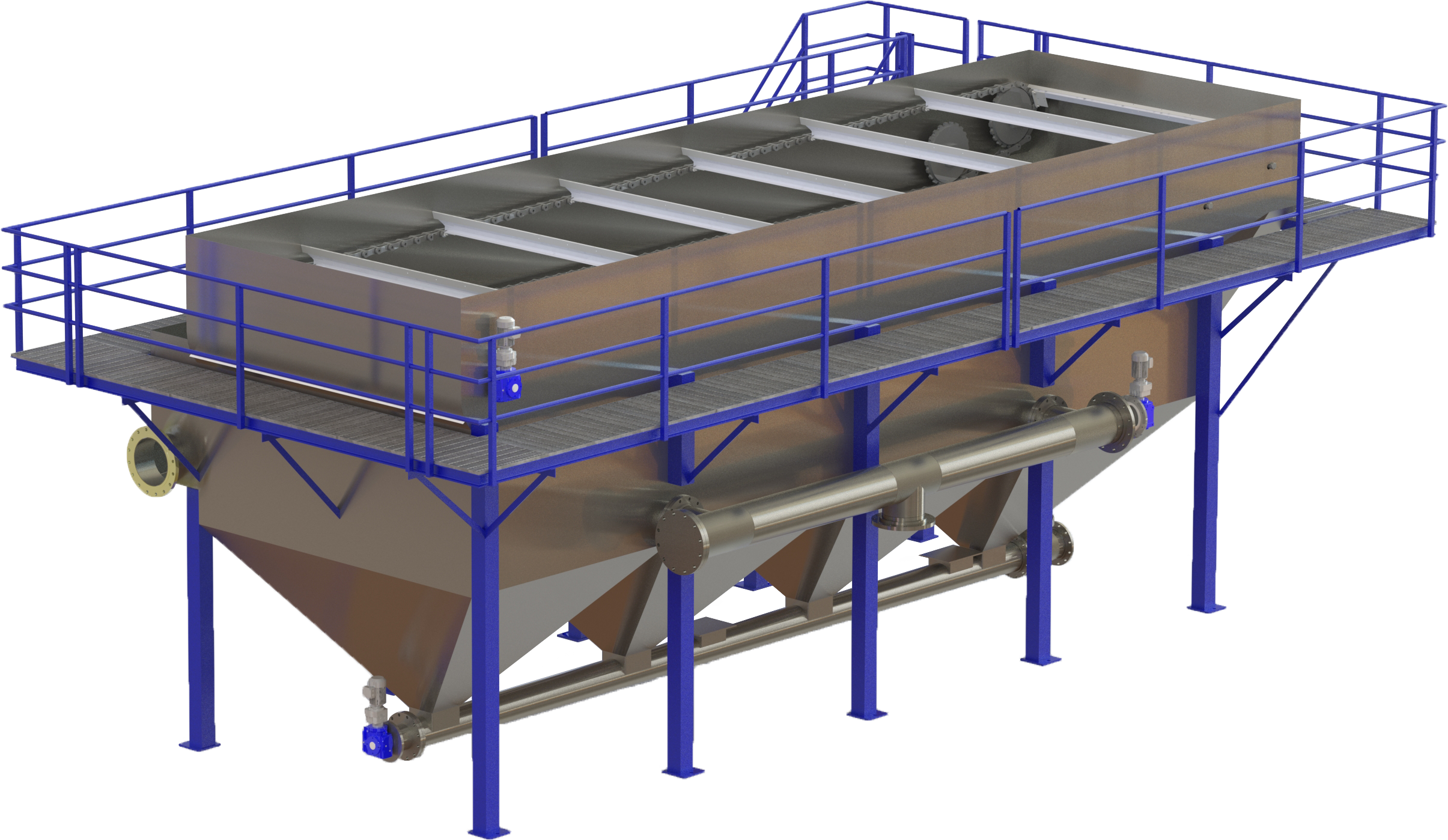 ClearFloater
SAF® systems do not require any additional air/gas to be injected into the flotation cell. Hydraulic and solids loading capacities are increased with SAF® due to rapid rise rates and a very robust float. Less surface area is needed for a smaller physical footprint. Heron offers stainless steel flotation cells for applications up to 11 MGD (42,000 M3/D).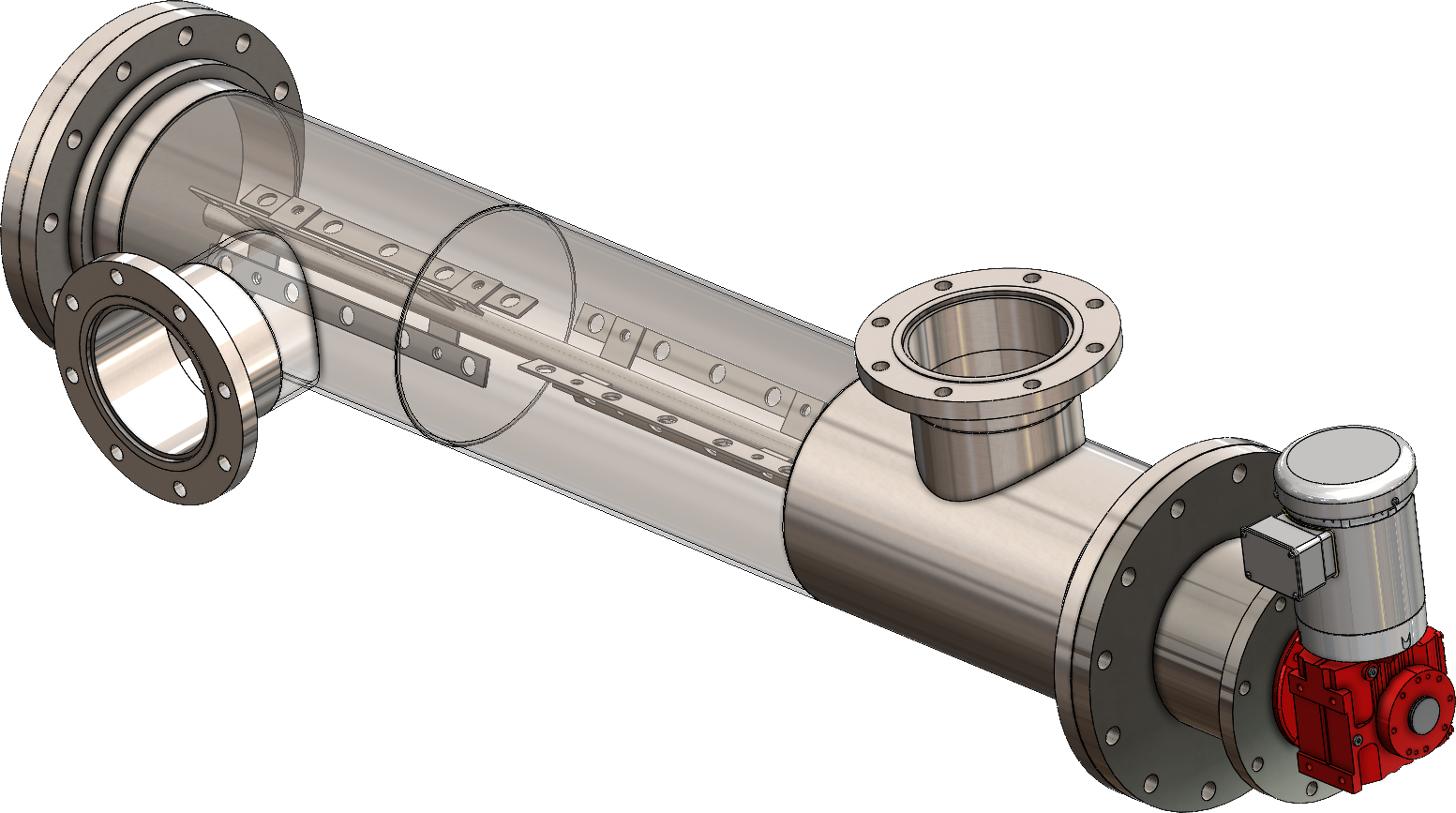 ClearMixer™
SAF® microbubble froth is injected and stirred into the influent stream prior to entering the flotation cell. Most of the microbubble to particle reaction takes place in this mixer.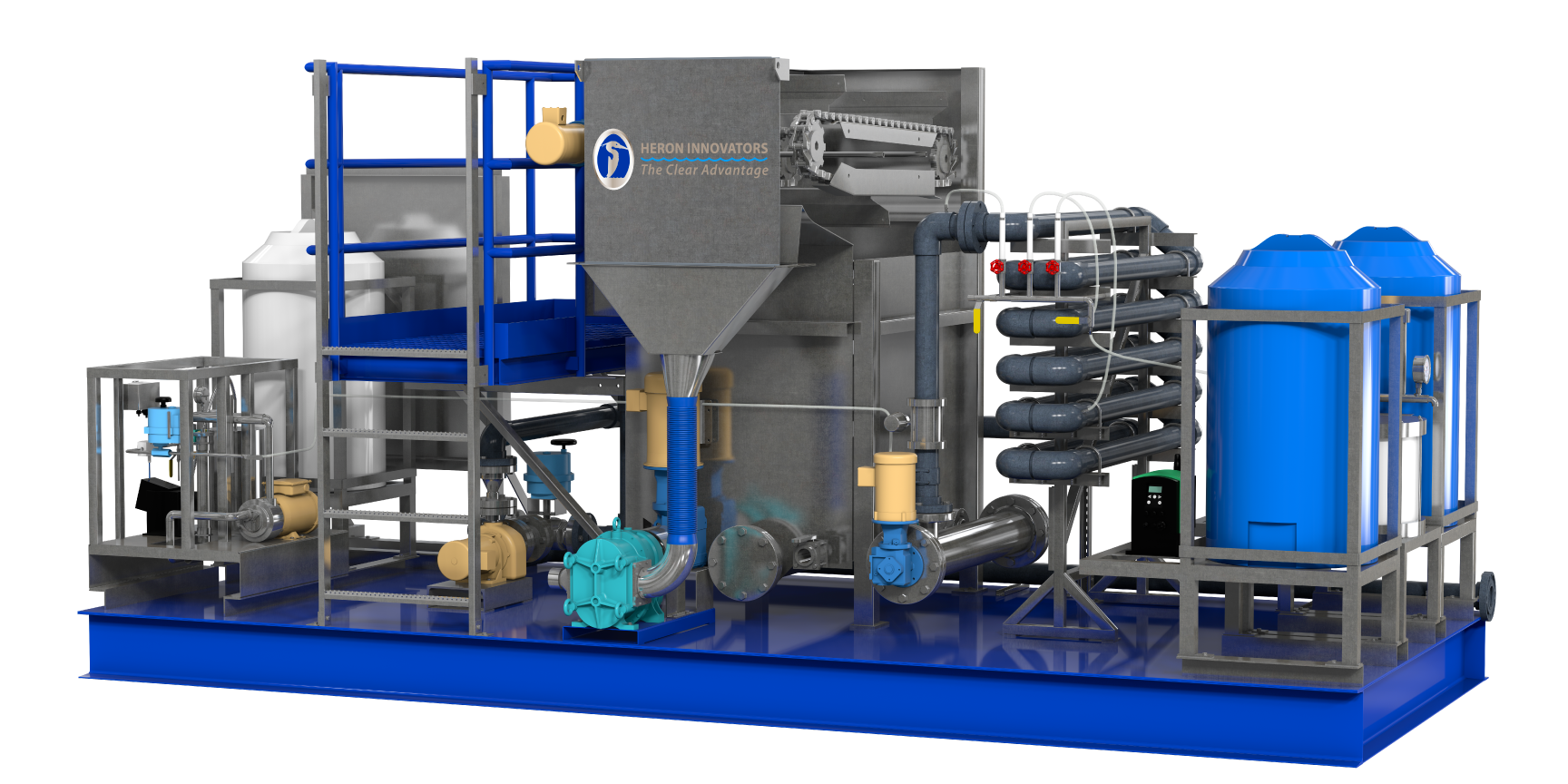 Skid Mounted Systems
Heron Innovators offers custom designed systems that are plumbed, wired, and tested with the flotation and ancillary equipment all on one single skid. This plug-and-play design minimizes installation time and costs normally associated with field integration of pumps, pH control, chemical feed, and other associated equipment. Commissioning and start-up are a matter of hours instead of days. Up to 4 MGD.
Heron Innovators, Inc., established 1998
The innovation behind Suspended Air® Flotation (SAF®) was invented by the late Dr. Felix Sebba in 1975. Since then, the engineering and science team at Heron Innovators has advanced this technology establishing flotation without dissolved air® as the next level in liquid/solid separation for water and wastewater treatment and solids thickening.
Since Heron Innovators is located in California's agricultural Central Valley, Suspended Air® Flotation (SAF®)'s first installations were in the food processing industry. Installations have expanded to other industries across the U.S., Mexico, and Canada. The SAF® process is applied anywhere physical/chemical separation via flotation is a viable solution to water quality. SAF® advances previous traditional process systems (i.e. dissolved air flotation, DAF, induced air flotation, IAF, Induced Gas Flotation, IGF, enhanced clarification, cavitation air flotation, CAF, and other micro-bubble generators) through flotation without dissolved air®.