Municipal Landfill Leachate
SAF® Systems For Treatment Of Landfill Leachate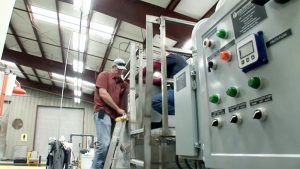 Customers in the municipal solid waste industry need solid/liquid separation processes as a component of system solutions for disposal of leachate water. At Heron Innovators, we specialize in Suspended Air® Flotation systems for wastewater applications, and manufacture and install SAF® systems to remove flocculated solids prior to disposal in a drain field.
This process may incorporate lime softening to remove calcium, a major contributor to TDS, from leachate waste streams, reducing TDS discharges by greater than 50%.
Free Consultations
We have knowledgeable sales engineers ready to answer your project inquiries.